6th day and the pain is far from over. Can't even really tell anymore is the pain going milder or not. My senses of pain have altered, I can feel it. Getting more jittery every single day or even hours. At first, I had stronger prescribed painkillers but they can't be taken any longer than 5 days. So here I am, oh and also that painkiller had a warning that if you take over the daily limit then you better start calling an ambulance. Because if you take over the limit then you could get a stroke or heart attack and I kind of even felt the influence when I took a stroll to a bus stop. Walking at a fast pace I start feeling a bit dizzy in the head.
In the first day (or even 2, can't really remember), I took the whole pill but realized quickly that the effect of the drug wears off before I go to bed so I couldn't get sleep. I prolonged the effect by splitting the pill in half. So one half in the morning, the other one in the evening. It worked… for a day or two, after that I start taking some Ibuprofen before going to sleep because the pain was unbearable.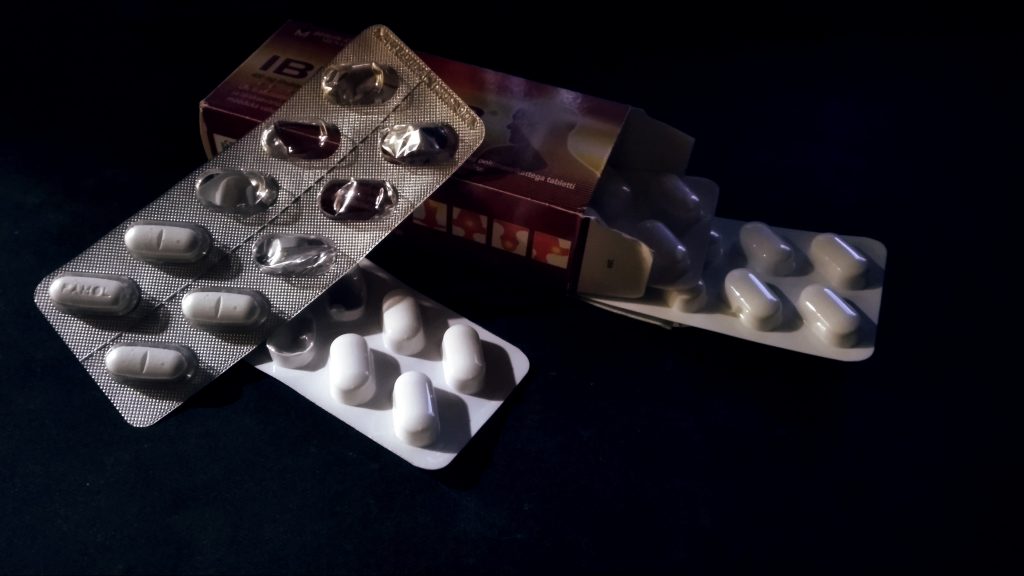 "Throw the rules out the window, odds are you'll go that way too." – Max Payne
The days I've taken painkillers I feel they're starting to lose their kick. At first, it took about 30 minutes when the drugs started to kick in. Now every painkiller type (Paracetamol, Ibuprofen, …) I've taken takes at least an hour to even start soothing the pain. Feeling that I realized that I have to look further than those to help myself.
At first, I asked my friend about the painkillers who is working on the ambulance. Like what is the real limit of painkillers and about the warnings which forbid you to mix the painkillers. My main question was pretty much that: are different painkillers dangerous in some way that they mix badly or just warnings to people who blast all of the drugs to the limits. It turns out that it has only to do with the limits. So now because the Paracetamol and Ibuprofen are losing their touch when taking alone I'm starting to mix those.
Later that night behind a computer, I remember I stretched and felt relieved. In my head, I thought "hmm that's odd". Tried again but didn't felt that way, so I guess a one-time thing. But after some time I stretched my neck and felt it again and then I realized that when I lean my neck back and slightly on the right (wisdom tooth was on the lower left side which was extracted) then I'm on a sweet spot where the pain is existing but in a lot milder tone.
After some time I can't remember but I found out that when I massage the tensed up nerve in the jaw corner really gently then the pain soothens a lot. I'm not sure if those 2 alternatives have any bad side-effects in the long run but it helps me to get by the day.
I hope it all eases itself in the next few days because the pain and sleepless nights are getting on my nerves a lot.